I found an interesting website, http://www.ilovelabels.my/
The concept of this website is great. Compare to those similar auction websites that I've seen… This is simply awesome because unlike the other website which needed you to pay in their currency yet suffer the currency exchange losses. But this accept most local bank payment which means you are say BYEBYE to the currency exchange losses!
Furthermore, the auction items are brand new in the box with standard manufacturer's warranty!
You stand a chance to win an IPAD by register an account with them! The registration process is fast and easy too. It takes me about 68 seconds to completely activate my account!
It is so friendly that has a page that tell you how it works. Even a father like me can understand, it poses no challenge to the internet savvy like yourself!
It has a facebook fans page to share their latest updates and news too. Already having 2700+ fans, LIKE if you haven't. At least it helps to spread the word to your friends who might be interested! Also, you can follow them on twitter too.
Consider to join this program if you are a blogger. It definitely worth your 5 minutes to write an entry for them! 🙂
Let me know if you win any item and receive it safely!
Happy bidding @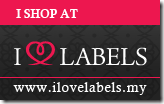 Rome is one of world's most photogenic cities. Ancient buildings with amazing architecture are all around Rome. Most attractions located at the heart of the city.
My first impression on Italian – they are extremely not helpful. They are not tourist-friendly at all. I understand that most of the Italian might not know how to speak English but they even do not bother to answer your question or shake their head… That's really no good at all. So, be prepared for the worst, if you are going to travel Italy without basic Italian language course.
As a free and easy traveler or backpacking couple. We chosen to stay in guest house which offer a cheaper rate than hotel and also very near the train station. It all seems fine and good deal until…
Nothing more than a surprise "note" after you checked in the guest house… The picture below explains it all…

Apparently someone from Malaysia had rated this guesthouse as a "black shop". So, at the point of time, we really thought being cheated. It is because during the check-in, the person in charge told us that the guesthouse is full and he had to move us to another building which the location is not as strategic as the one we booked. So… what else we can do? We can only accept it because we do not have any luxury time to search for another guesthouse with the same rate…
But once we settle down, it is actually not too bad. At least, it offer clean bath room, free wifi, kitchen with cooking facility and a big room. 🙂
Although it started with not too good impression but it ended with a comfortable stay.
Two days for Rome seems a little bit short because they are too many spots to cover. If you are going there, I'd recommend you to at least spend some time to walk around in order to experience the street feel.
If you are rushing or want to cover more tourist spots, you can take the train. It cost 4 Euro for a 24 hours ticket -very affordable price.
The spots that I visited as show in the photo namely Colosseum,  Vatican city, Spanish Steps and the Trevi fountain!
Last but not least, I tried the Coca-cola too. Also bought a red vine to drink too. One important shopping/drinker note, Red vine is really cheap in Italy!
Ping me or leave a message if you need any traveling tips to Rome. I will be gladly to share more with you. 🙂
Full album photos can be view in my Picasa.
I still arranging the photo for Florence and Holland.
Happy reading!