Hm… people start to demand me to post more pictures instead of writting wahaha.
Without your demand, I will post some photos too… I just got too little time to spend for upload image 🙁
I wish I can fully utilize the time that I spend on KTM… 3 hours each days… wahahaha what to do… money hard to earn lor…
Pictures taken on the way I depart from office. On my way to KTM station @ Setia Jaya. There is a waste-land where those barbarian Indian "car park" monopoly tycoon use it to earn pocket money for more beers! I am not sure whether or not you are going to park your car under their supervision or you already did…
This is what I see during my way to the station 😀 I wanted to take more shot with brighter color setting and even trying to record a movie with the mobile phone BUT those barbarian started to shout at me when I takes the 2nd photo… So I quickkkkk quicckkkkkk run to the station before they invite me to join their swimming session at this pool!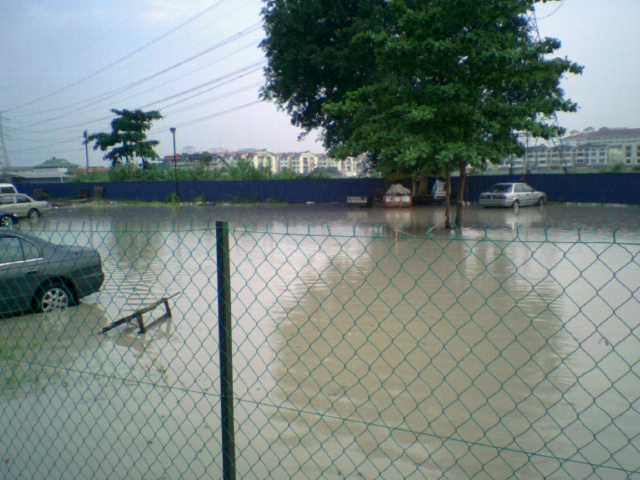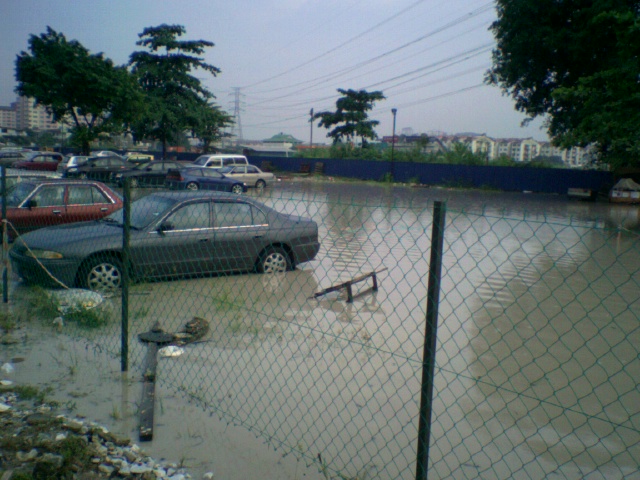 My friends… my last words of this post is dedciated for you. Park at your own risk!