Ok folks.

Time to blog about my new phone, the Dopod 577w. It is a SmartPhone with Microsoft Windows Mobile 5.0. Remember… This is a SmartPhone, not a PDA phone. It is just like any other mobile phone in the market… but smarter! That's it!! haha… If Dopod ask me to write a review on their phones… I am sure they are going to be very mad 😛 waahahaaha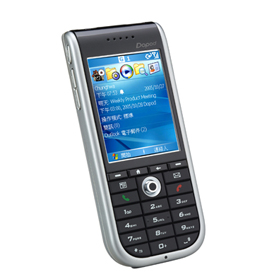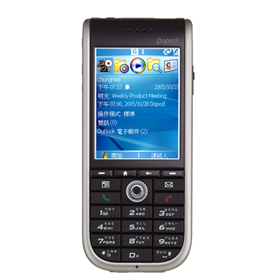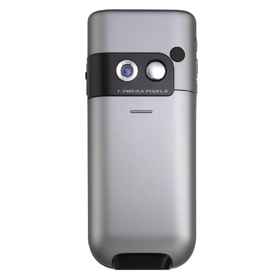 Of course I am not going to make you bored with this entry! Since you guys keep asking me how it works and how nice it is.
First, I really feel amazing with its size. It is a little bigger that Nokia 8250 but smaller than Nokia 3210 haha. So you go to figure it yourself. I have no camera to shot the photo now. Perhaps I will upload it here soon. Who says size does matter? It comes with this small size but included most of the hi-tech components namely WIFI, BlueTooth, Infrared, Extended Mini SD memory slot (Max 1GB support). Keep this in mind, this is a SMARTPHONE. It has no touch-screen or any other PDA looks like features. If you need a PDA phone. Go get something other than this.
Second, I must stress that the WIFI connectivity. Among all the HI-end phones, this is the one of the least that equipped with WIFI. It is IEEE 802.11b standard which means maximum 11 Mbit/s, signal range of 100 meter. WooHoo! Simply amazing right? hehe. Anyway, the WIFI is only for Internet or anything to do with the Browser. It does not support MS Networking… I means you cannot create any share files or folders to your network 😛 But with the 2 points above… It simply beat any walkman phones with technology.
Third, this phone installed with Microsoft Windows Mobile OS 5.0 and Windows Media Player 10.0 … wow! sooooo you can watch your movie, listen to your favourite songs anytime @ anywhere! BUT please do not put high expectation on this… with a mobile phone size of screen display, even James Bond will looks like a monkey… ok? If you want me to rate the sound quality of it… I would rate it 5 out of 10. The sound is clear but not up to the good quality. It is just same range as most of the mp3 players within the market. If you are looking for a phone that can play mp3… do not buy this one. It will fail you miserably. 🙂
Fourth, the phone comes with a 1.3 mega pixel camera. Well… without good auto-focus (it can focus but still…) and with 64K colour only , I doubt you can shot any pretty photo or vidoe… if you think to shot your porn film with mobile phone (to share with me)… please DO NOT GET THIS ONE. Simply because the movie quality is not better than those we see on youtube.com or any other self-vidoe broadcast site. Anyway, I will upload some file for your reference. hehe At least, I show you some realistic sample rather than nothing.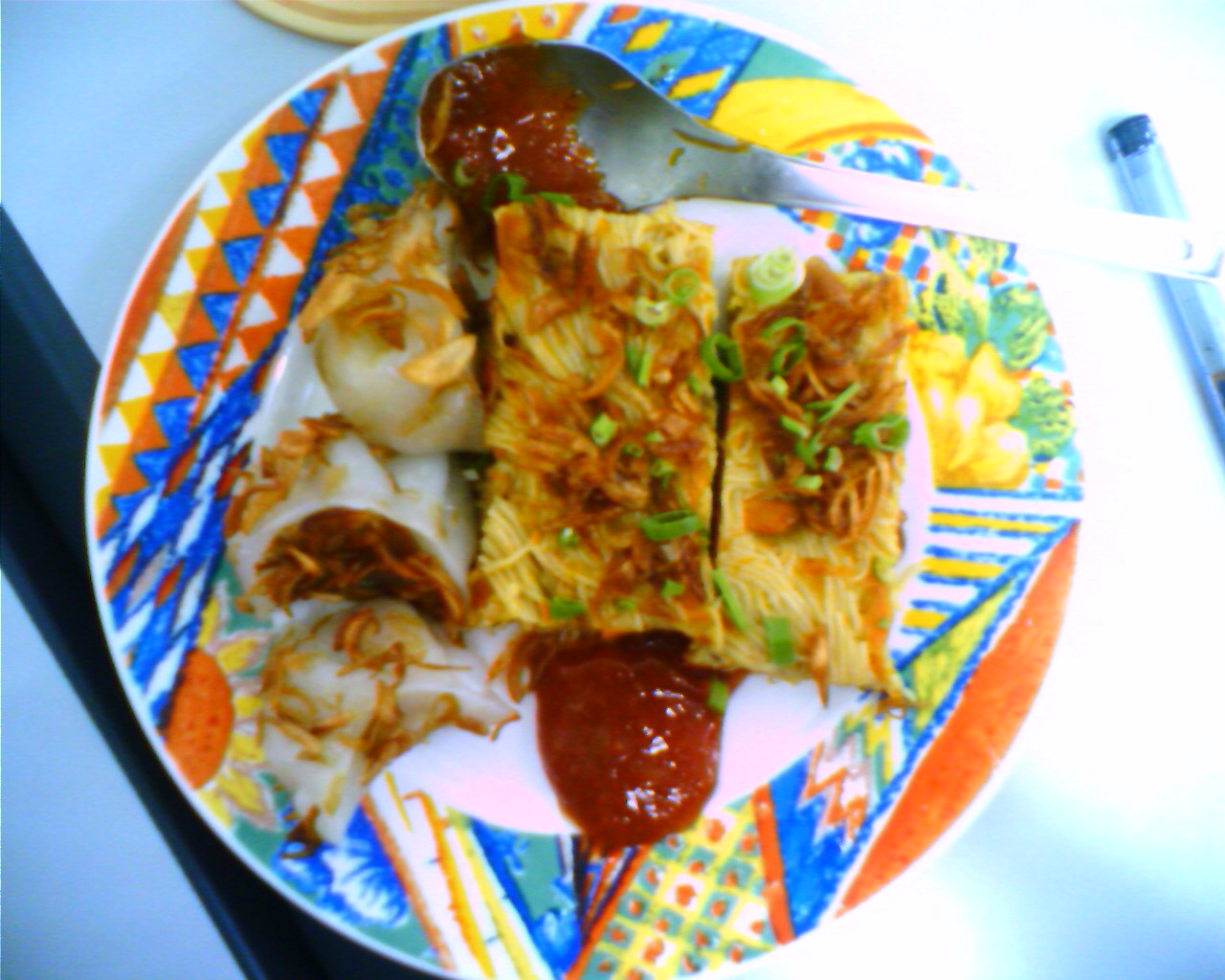 this is the breakfast of mine for today. Haha…
For movie sample, download the file below
Ok… let me tell you something not really nice with this phone…
First, the phone comes with too little memory or RAM. you need more memory to run program smoother. You need more storage to store your data like contacts, caller ID ringtones, caller ID photo and etc… most important, you need more storage to install more applications to fully utilize this phone :D. I can say with the original memory size, you are not going to have any fun with this phone. If you want to buy this phone, remember to allocated Rm90 extra for a 1gb Mini SD card (of course you buy it yourself somewhere near you…) 🙂
Second, the processor is too slow. Haha. It takes 1-2 minutes to start up or restart. Sometimes it will hang too ahahah HANG!!! That's the Microsoft Windows Trademark… so I think I will live with it… Likewise, I have no other alternative too 😛 OR I do not multi-task with this phone.
Third, the casing of this phone… looks very kiddo… Like a toy… very much. First day I hold this phone. I am thinking… "Oh man… I cannot afford to let this phone drop on the floor, because the casing will be broken!" haha. Seriously, every friend who hold my Dopod 577w has the same thought as mine…
Fourth, the "joy stick" and the keypad is not so easy to press unlike other mobile phones… Well, I do a research on internet. This is by design… many Dopod 577w users has the same comment on this… so… nothing to say as well.
Lastly, I am going to tell you the most interesting thing. I bought this Dopod 577W with RM650 only from the distributor!!! Hahaha Freaking cheap, right?! But to get this price, you gotta be a MSDN Connection Member with at least Silver level Membership… I am a Gold card member. First in the life time that I am feeling so good to be part of the Microsoft Program 😀 That's the GOOD deal which I mentioned earlier 😀 Nothing to complaint… seriously, with this price, I have nothing to complaint already 🙂
Additional note, distributor sold out all phones already… so you gotta wait for next promotion! I will keep you update with this blog!